For a few years now I have seen home-grown microprocessors shipping in China. The Register has an update and a roadmap for the Longsoon/Godson family of MIPS processors. These can run GNU/Linux or Irix but not that other OS (except CE…). It seems that these processors are reasonably competitive with x86/amd64 in price/performance and cover the same range of applications. Wintel is completely surrounded now with ARM biting at their heels and Godson going for the jugular…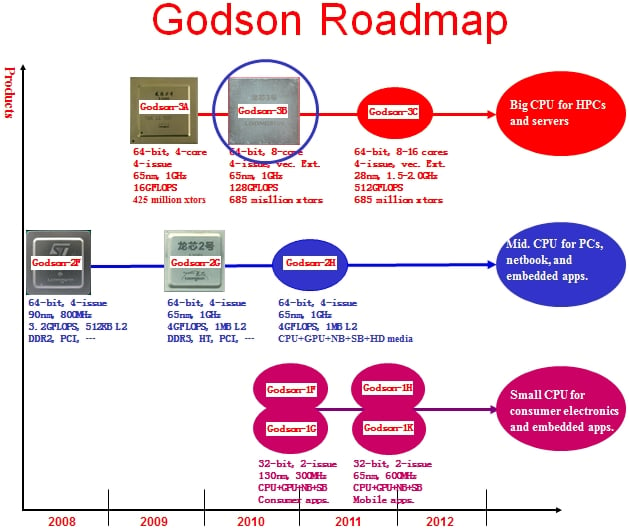 Here's one for sale by Lemote for $190 FOB Shanghai. That comes with a 10″ screen, 1gB RAM and an 800 MHz processor. Not quick but adequate for GNU/Linux. Ships with RedFlag or Debian GNU/Linux. They can make 200K units per month… They also ship a miniature PC having a mass of 0.78 kg and an all-in-one PC.
UPDATE Here is a video of Loongson v2 from 2007
Here is a Lemote tiny box from 2006:

Imagine how well version 3 works today.